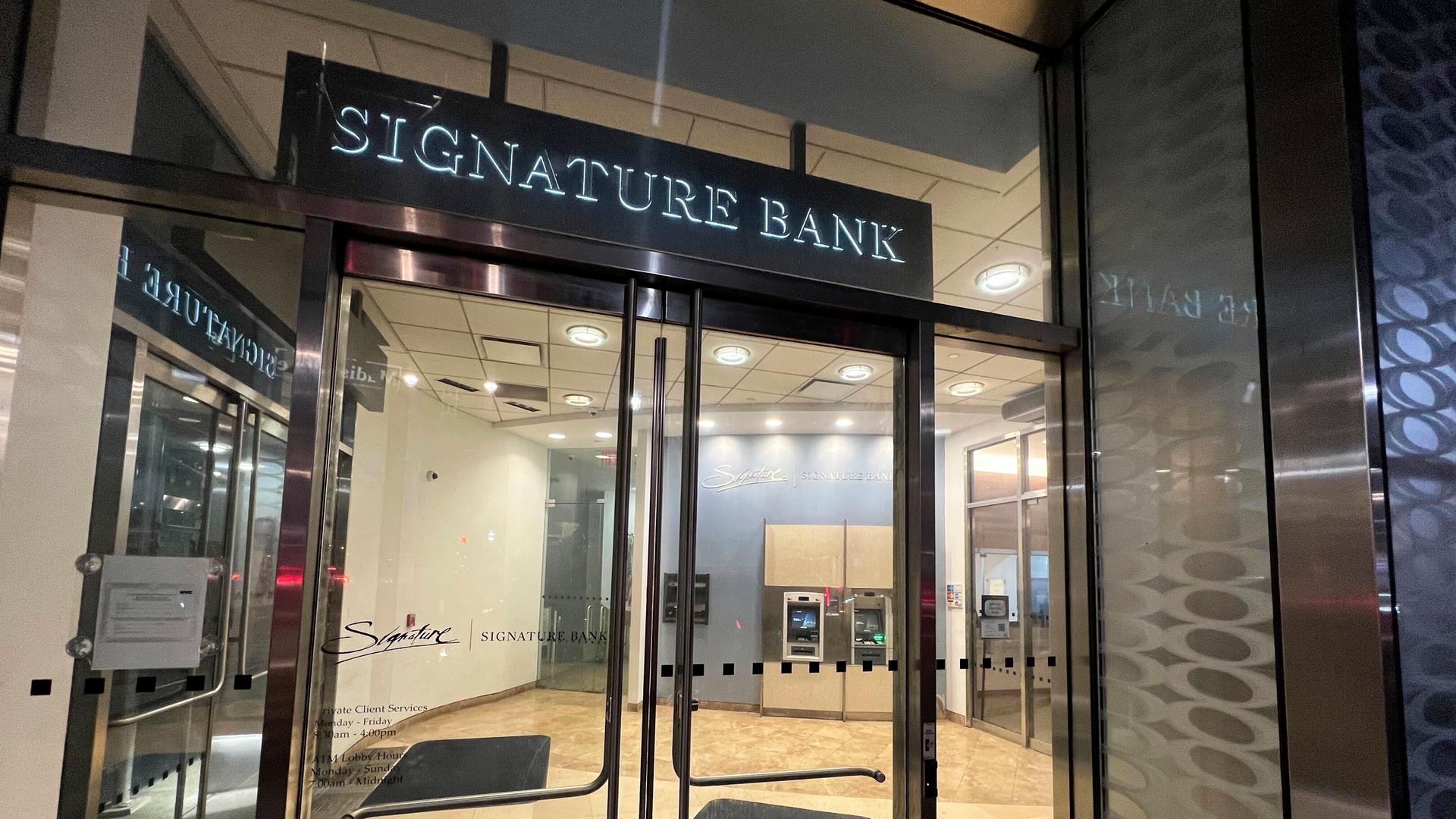 People and businesses who have money deposited with SVB would be able to access all their cash from Monday, the US government announced. Regulators also closed New York-based Signature Bank after mounting pressure.
President Joe Biden will address the dramatic weekend in the financial sector later on Monday. In a statement, he promised to hold "those responsible for this mess fully accountable".
SVB – which specialised in lending to technology companies – was shut down by regulators who seized its assets on Friday. It was the largest failure of a US bank since the financial crisis in 2008.
A statement from the US Treasury, the Federal Reserve and Federal Deposit Insurance Corporation (FDIC) assured that depositors would be fully protected. The taxpayer will not bear any losses from the move, it said. SVB was scrambling to raise money to plug a loss from the sale of assets affected by higher interest rates.
"The US banking system remains resilient and on a solid foundation, in large part due to reforms that were made after the financial crisis that ensured better safeguards for the banking industry," the authorities' joint statement reads. "Those reforms combined with today's actions demonstrate our commitment to take the necessary steps to ensure that depositors' savings remain safe." Those measures will also apply to Signature Bank of New York, seen as the most vulnerable institution after SVB, which came under regulatory control on Sunday.
As part of their moves to restore confidence, regulators also unveiled a new way to give banks access to emergency funds.