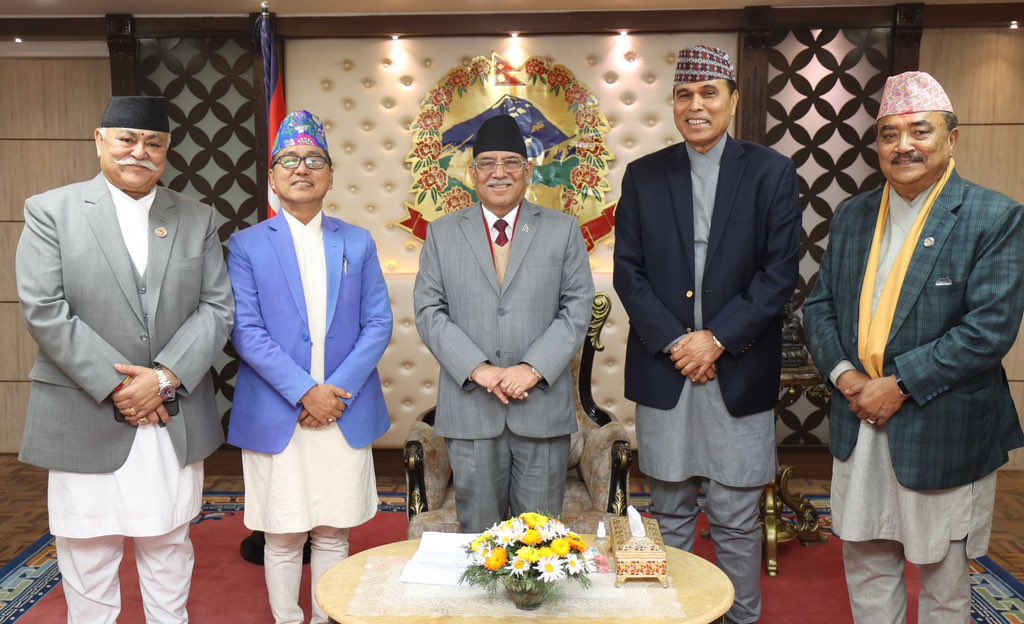 Four ministers from Rastriya Prajatantra Party (RPP) including the party's Chairman and Deputy Prime Minister and Energy Minister Rajendra Lingden who were part of the coalition government submitted their resignations to Prime Minister Pushpa Kamal Dahal "Prachanda" on Saturday afternoon.
The RPP decided to quit the government after a new alliance of eight parties including Nepali Congress, CPN-Maoist, Janata Samajwadi Party and CPN (United Socialist) Party was formed to back the candidacy of Nepali Congress leader Ramchandra Poudyal to the post of President. However, RPP has not officially withdrawn its support to the government.
In the Council of Ministers from RPP, Chairman Lingden held the Ministry of Energy, Water Resources and Irrigation, Vice Chairman Bikram Pandey held the Ministry of Urban Development, Leader Dhruba Bahadur Pradhan held the Ministry of Law, Justice and Parliamentary Affairs. Similarly, leader Deepak Bahadur Singh was the Minister of State for Energy.
RPP is the fifth largest party in the House of Representatives with 14 seats.